Are you looking for a fun way to celebrate your cat's upcoming birthday or adopt-iversary? How about making them a yummy kitty birthday cake to enjoy?! Easy to make and oh-so-sweet, check out 7 cute birthday cake recipes for cats below for the ultimate in kitty cake-making and cake decorating inspiration!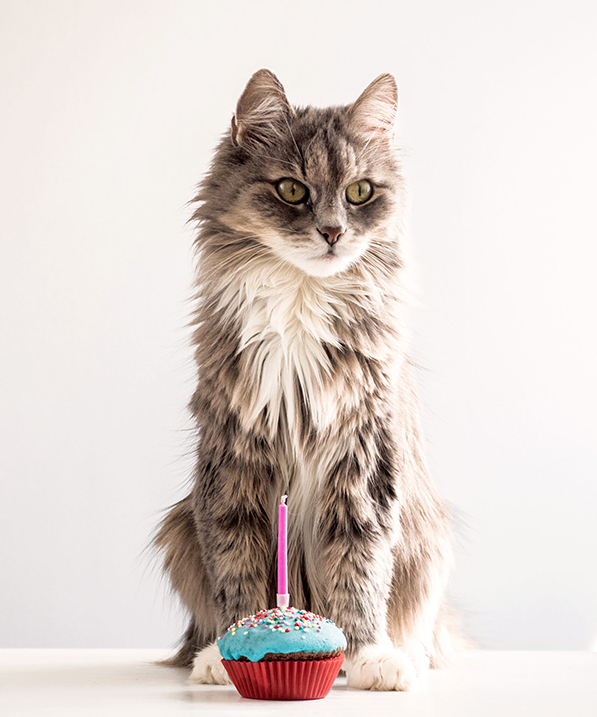 Photo by ©Sviatlana Barchan via Canva.com
1. Easy Chicken Cat Birthday Cake
Easily the simplest recipe on today's list, this super cute chicken cat birthday cake by Darcy Lenz at MyRecipes is made with just 2 ingredients and definitely looks the part! Presentation is everything people!
2. Easy Tuna Cat Birthday Cake
Turn up the difficulty level just a tad with this scrumptious baked kitty tuna cake by Crystal Ro from Buzzfeed. With 4 ingredients and decorative shrimp to garnish, Fluffy's bound to love this special birthday treat!
3. Tuna and Chicken Cat Cake with Anchovies
This species-appropriate kitty cake by Joseph Cuzzocrea of Meowbox is just too cute! With 2 types of meat, pureed sweet potato, and decorative mash icing, this cat birthday cake is sure to go down a treat. Oh, and don't forget the cat-safe Anchovy Snap candles!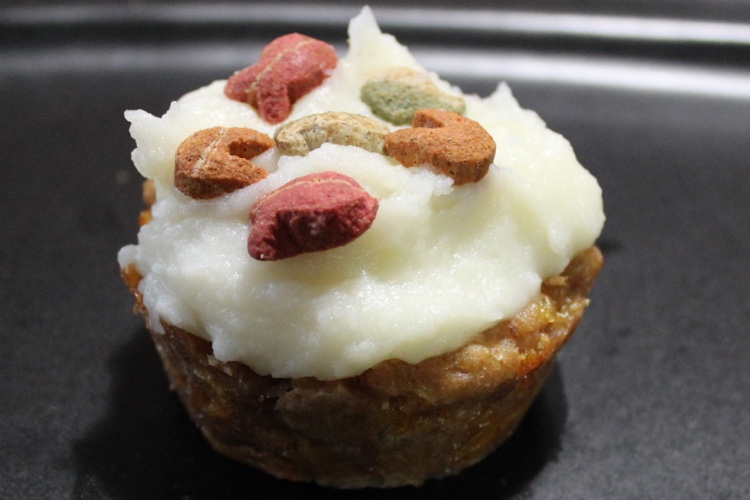 Did someone say Kitty Kupcakes?! Yes, please! Super simple and super cute, this tuna cat cupcake recipe from ASPCA Pet Insurance is very easy to make and contains just 5 ingredients, including cheese!
5. Tuna and Sweet Potato Cat Birthday Cake
Looking for a super-simple cat birthday cake that doesn't require any baking? This is it! With just 3 ingredients (5 if you count the decorative mash "icing" and meaty stick candle), you'll have this cute little kitty cake recipe from Battersea whipped up before you can finish singing Happy Birthday!
6. Lucky Ferals Layered Cat Birthday Cake
Put your cake decorating skills to the ultimate test with this layered kitty cake from the Lucky Ferals on YouTube! Using a tin of your cat's favorite tinned pâte, some Squeeze Ups as icing, and dry food as decoration, your only limit is your imagination!  
7. Katie and Frankie's Catnip Cupcakes
Finally, a kitty cupcake recipe with catnip! Super easy to make and oh-so-cute, if your cat goes crazy for catnip, they're gonna love these cat cakes from Insta-famous kitty duo, Katie and Frankie. You can check out the full recipe via their YouTube channel, linked above.
Don't forget the party supplies!
We hope you enjoyed today's post about cute birthday cake recipes for cats! For more cute cat recipes and DIY ideas, be sure to check out our Recipe and DIY archives.