Looking for narrow litter box options to suit your small living space that are functional, too? We got you! In this post, we present to you a carefully curated collection of 9 narrow litter boxes for cats, all measuring under 15 inches wide so you can make the most of the space you do have and say goodbye to bulky litter boxes for good!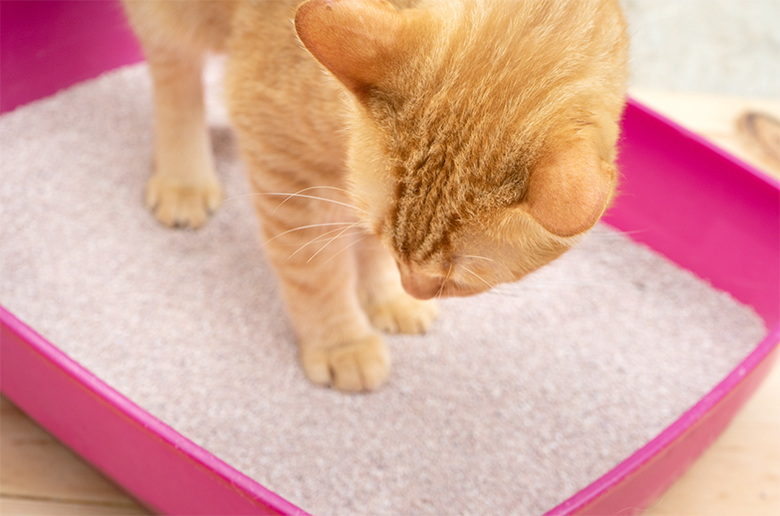 Photo by ©carlosrojas20 via Canva.com
Important Purchase Considerations
Before we get started, when choosing a litter box that's right for you and your cat, it's important to keep the following in mind;
Your cat's age
Your cat's size
Any mobility limitations
Your cat's toileting habits (i.e. are they a high pee-er or litter kicker?)
And any potty preferences they might already have
Regarding size, Preventative Vet recommend a litter box that is at least as long as your cat (with their tail extended), and at least as wide as your cat is long (with their tail not extended).
9 Narrow Litter Boxes Perfect for Small Spaces
With a variety of narrow litter box styles available to suit your needs, including open pan and high-sided designs, stainless steel options, top-entry models and fully enclosed units, check out 9 narrow litter boxes perfect for small spaces below all under 15 inches wide;
11.02″ Wide
15.58″ Long
7.22″ High
14″ Wide
20″ Long
15″ High (with splash guard)
13.1″ Wide
21.1″ Long
5.9″ High
14.75″ Wide
20.5″ Long
14.38″ High
13″ Wide
16″ Long
14.5″ High
13″ Wide
17″ Long
7″ High (without lid)
13.5″ Wide
17″ Long
3.5″ High